Collaborate with us
Ten Across is a platform for collaboration. We seek partnership projects and programs that cultivate understanding of the people, places and circumstances found throughout our unique and varied region, leveraging this powerful intersection of place and issue to contribute to transformative change everywhere.
We invite you to connect with us to discuss potential joint undertakings. Please contact Kate Carefoot to arrange a conversation.
Projects currently in development at Ten Across: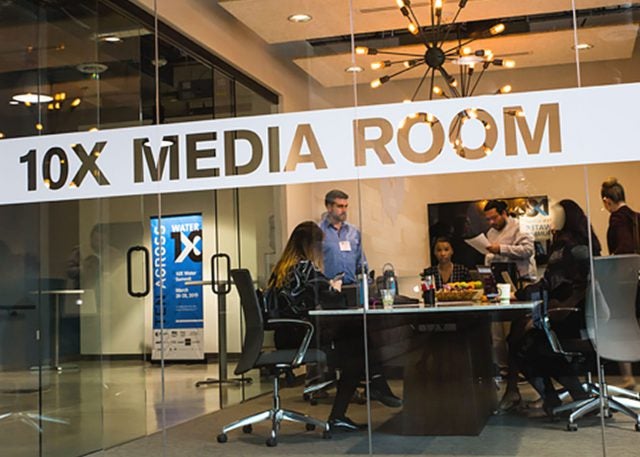 Ten Across + Media
In partnership with media outlets, Ten Across is developing national broadcast programming which leverages the diversity of the Ten Across geography and provides a window into the future of the country as a whole.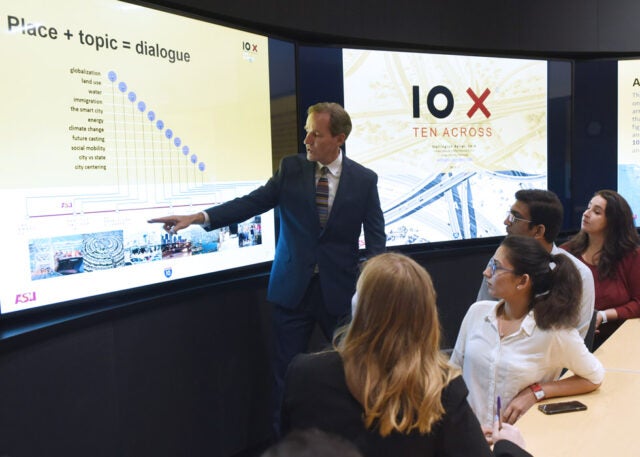 Ten Across + Data and Visualizations
Together with our partners, Ten Across is working to develop revelatory cartography and visualizations from the juxtaposition of diverse perspectives and expertise. We now have the opportunity to create better frameworks, tools, and storytelling to help people prepare for—and choose between—alternative futures.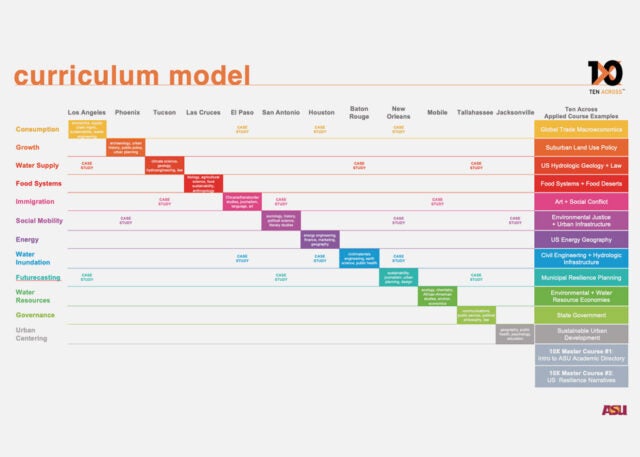 Ten Across Curriculum
Ten Across combines four elements to generate unique educational offerings: 1) geography + issues, 2) a network of contributors, 3) connection of student lived experience to learning objectives 4) the ASU matrix of teaching/learning modes. With these assets merged, new possibilities appear.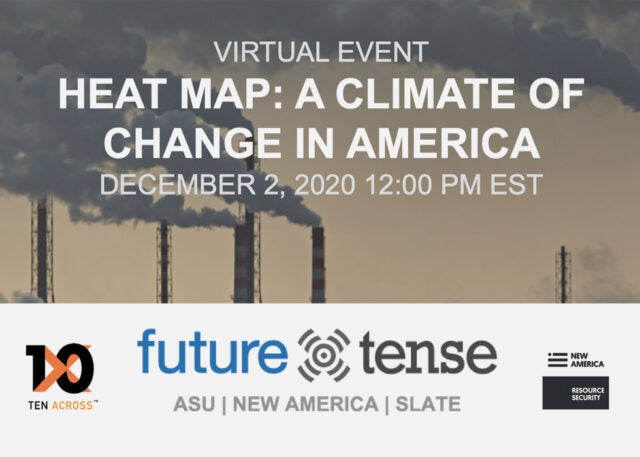 Ten Across + Policy
Ten Across works with its multidisciplinary network to equip decision makers and the public with critical insights from some of the most diverse and rapidly growing metros in the nation.
Here are the results of our latest partnership with New America.