Listen and subscribe to us on your favorite podcast platform
The 20th Century city was made possible by inventions such as the automobile and air conditioning. But as temperatures rise and cities continue to grow in both size and population, we are quickly approaching the sustainable threshold of use of these polluting technologies. The historic ways we have gone about AC unit construction; city and building design, and the traditional combustion vehicle, have all contributed to the urban heat island effect experienced in most major metropolitans, especially those along the U.S. I-10 corridor.
Reflective building materials, prolific concrete, and densely packed vehicles both absorb and give off excess heat. As AC units work to cool large high-rises throughout a warming city, the heat from within gets displaced back out into the street. The energy and refrigerants used to complete this task currently contribute more than 7% of total global greenhouse gas emissions— and that amount could double by 2050, Clean Cooling Collaborative reports.
This interview between Ten Across founder Duke Reiter and Gensler strategic design and planning leaders, Anthony Brower and Dylan Jones, was recorded moments after our live discussion with author Jeff Goodell at the Gensler office in Downtown Los Angeles. Together, the three build upon themes covered in Jeff's latest book, "The Heat Will Kill You First: Life and Death on a Scorched Planet;" including the ways in which the 21st Century city may develop and evolve to better serve its residents and natural environment.
Notable Quotes
"You know, we used to really go out and try to encourage our clients to think about sustainability. Now some of our clients are coming to us expecting it… Whether their focus is health, maybe their focus is energy… First thing I'll do is I'll try to look at what their mission, what their values are, and try to say, okay, how can I turn this value into something that would resonate with them? "
— Anthony Brower on increased client interest in sustainable design
"Almost 50% of the land area of the modern American city is given up to roadways, parking lots, gas stations, et cetera. You know, how can we minimize that? …How can we walk under shaded trees or ride our bike under on a smaller lane? To get to work, to get to where we shop, to get to where we come together… It's really important to think about a form of development that people can connect to…. so that people can see it and get excited about it and move towards it."
— Dylan Jones on the importance of improving mobility in cities
Guest Speakers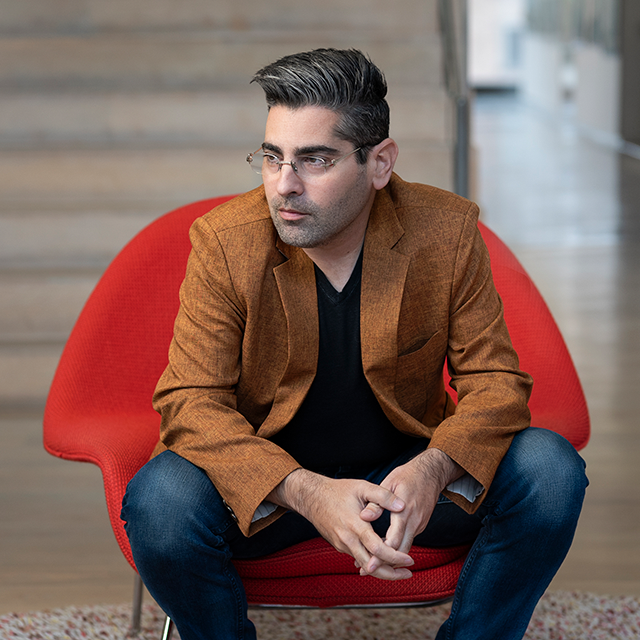 Anthony Brower is the global leader of Gensler's Climate Action and Sustainability consulting practice and current chair of the AIA Large Firm Roundtable Sustainability Subcommittee. As a LEED Fellow and climate architect of 20 years, Anthony is focused on positively influencing the environmental, social, and economic impacts of design. He also currently leads a course on Sustainable Design for Healthy Indoor Environments at the University of Southern California and contributes to Metropolis Magazine.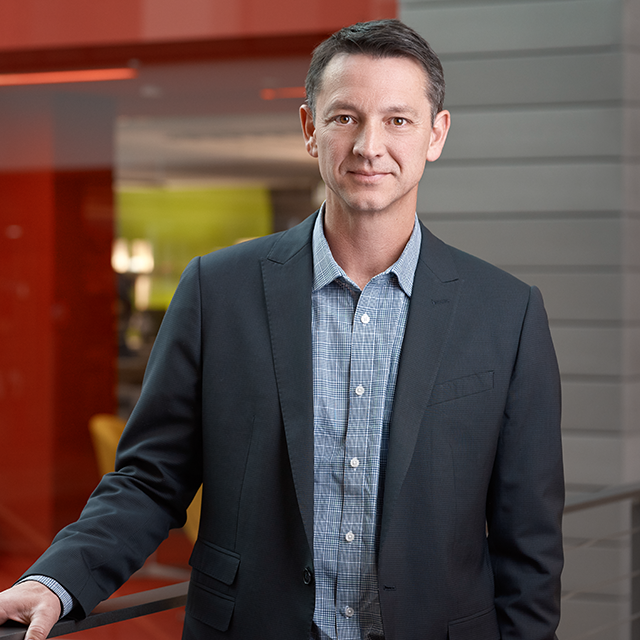 Dylan Jones is the global leader of Gensler's Cities Sector with over 20 years of experience in planning and design for the public and private sectors. He also founded and currently directs Gensler's Mobility Lab which is focused on improving and diversifying mobility within cities to achieve greater sustainability outcomes. Dylan uses his background in economics to assess the multifaceted financial impacts of urban design and connect with a diverse set of clients.