Listen and subscribe to us on your favorite podcast platform
Note: Podcast title was updated on 8.18.23.
As private sector leaders look to locate or expand their businesses—especially within the Ten Across region—they are asking questions that now far exceed the traditional real estate matters of land, space, and cost. In addition to this checklist, they are asking about water availability, energy sources, transportation, resilient public infrastructure and how climate change will impact or influence all the above. To better serve their customers and talent, they are also considering the availability of a prepared workforce, housing affordability, education, and overall quality of life of a city.
In short, corporations and other private investors are making calculations about the future in ways they never have before. Accordingly, cities and regions are having to become adept at offering these services to clients, while at the same time developing a proven sense of resilience to a number of risk factors.
In this episode, Ten Across founder Duke Reiter speaks with Chris Camacho, leader of the Greater Phoenix Economic Council, and Herman Bulls, the Vice Chairman of the Americas of the global real estate services company Jones Lang LaSalle, about the changing world of municipal industry scouting and corporate site selection within the rapidly growing Sun Belt region.
Notable Quotes
"…the marketers or the promoters of Phoenix, probably since its inception, have always stated, well, it's a dry heat. Well, over 115, it's pretty warm. And the reality is the environment is changing. We're seeing a half percent about every 10 years, as the scientific outcome of the (average temperature) increase… it's no longer just the salesmanship of, well, we have a hot period for a few months and it's kind of like our Chicago winter we get to experience in the summer. The difference is we have to address climate a different way."— Chris Camacho
"…most public companies have a formal risk management process now, and if you're on a financial services firm, you have a risk committee… I've been on a couple of public company boards for the last 20 years. And I can tell you, over the last 10 years, particularly the last five years, that has changed tremendously in terms of looking at the risk function."— Herman Bulls
Guest Speakers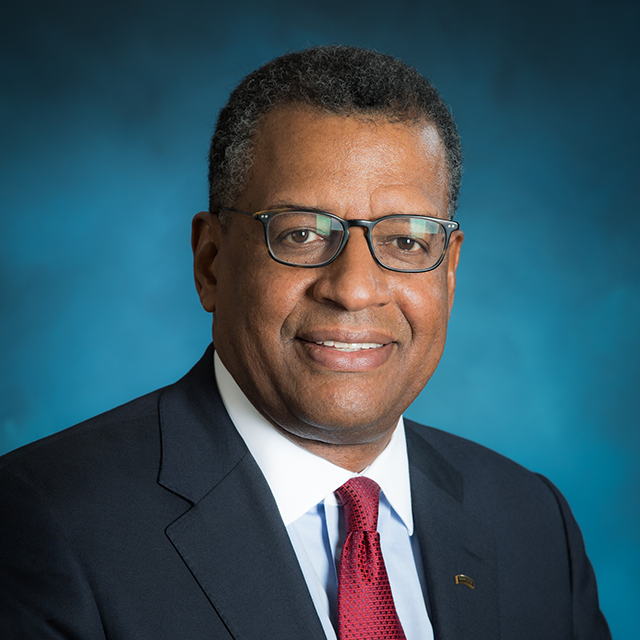 Herman Bulls is Vice Chairman of the Americas at Jones Lang LaSalle, a global residential and commercial real estate service company. Herman is also the international director and founder of JLL's Public Institutions practice, which specializes in delivering comprehensive real estate solutions to federal, state and local governments, nonprofit organizations and higher education institutions. Prior to joining JLL, Mr. Bulls completed almost 12 years of active-duty service with the United States Army, where he served overseas. He received a Bachelor of Science degree in engineering from the United States Military Academy at West Point and an MBA in finance from Harvard Business School.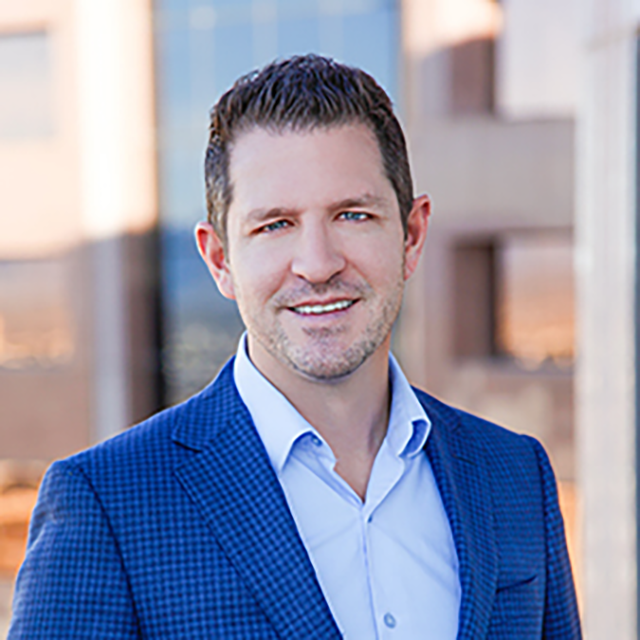 Chris Camacho is president and CEO of the Greater Phoenix Economic Council, one of the longest-standing public-private partnerships for economic development across the country. As chief executive, Chris leads the development and execution of the region's strategic economic strategy and ensures the market position remains competitive through coordination with partner organizations, private sector leaders, and municipal and state leadership. He has led the attraction of more than 460 companies during his tenure, creating nearly 85,000 jobs and $24 billion in capital investment.